Horses
Two Purina Ambassadors on WEG USA Reining Team
Shawn Flarida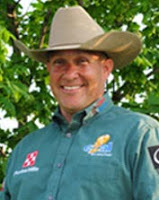 Congratulations to Purina Ambassadors Shawn Flarida and Craig Schmersal for qualifying to represent Team USA in the reining competition at the upcoming World Equestrian Games. Shawn will be showing RC Fancy Step and Craig will show Boom Shernic in the upcoming international competition to be held in Kentucky in September. Both horses are fed Purina Ultium Competition Formula horse feed and we are very proud to be feeding these tremendous athletes.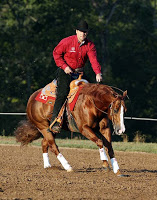 GO TEAM USA!!!!!
Craig Schmersal
-
Welcome To The Summer Riding Season
Just past the longest day of the year and the summer riding season is in full swing! Coast to coast, horse owners are loading up and hitting the trails, heading to shows and taking on the competition. Recently we checked in with a few of our national...
-
2013 Rolex Kentucky Three Day Event
Looking at the Kentucky Horse Park's schedule of events, there's always something going on at the park; shows, demonstrations, and competitions of all shapes and kinds, not the least of which is the Rolex Kentucky Three Day Event – easily...
-
"winter" Season In Florida
While many parts of the country are weathering spring storms and waiting for mud to vacate, the winter show circuits are in full swing in Florida. Well, winter according to the calendar anyways; you'll be hard pressed to find a shaggy coat or heavy...
-
Reporting From Congress
There doesn't seem to be much of an off-season for horse owners. Horses keep us on our toes at all times, watching for changes due to age, variations in activity levels, unavoidable and unexpected changes in their environments, or just the general...
-
Riding And Research
Well, I had a busy weekend as I took my horse Pizzaz to a dressage show in Wellington, FL. One of the greatest things about south Florida in the winter is the awesome show series for dressage riders and hunter/jumpers alike. And of course, there...
Horses